The INTERNATIONAL NATURE AND FOREST THERAPY ALLIANCE INCORPORATED (INFTA) has been founded in 2017 as not-for-profit association registered with Consumer Affairs Victoria (registration number: A0100437H).
INFTA has been set up in response to the growing need for a peak body to represent the manifold activities of people, businesses and groups in the area of nature and Forest Therapy and reflects the growing demand for a unified public and professional voice with regards to Forest Therapy.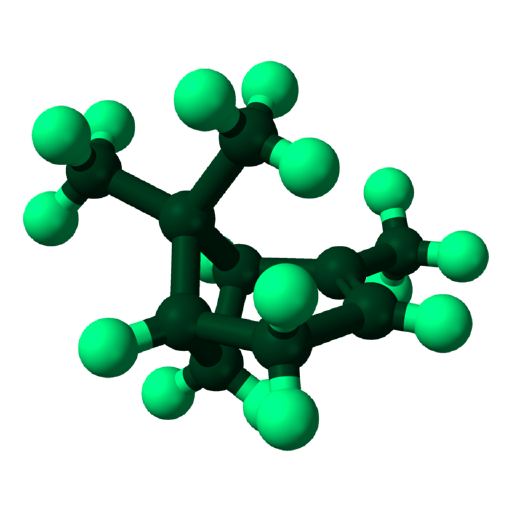 INFTA's Phytoncide Logo
INFTA's logo has been chosen quite deliberately. It shows the molecular model of alpha-pinene, perhaps the most common phytoncide world-wide. Phytoncides are bioactive chemicals emitted from trees and plants which are part of their immune systems. They are also referred to as terpenes or volatile organic compounds (VOCs). Phytoncides bear significant physiological and medical properties for human beings. Alpha-pinene is a very prevalent phytoncide found, among others, in pine trees, cypress trees, cedars but also in oak and eucalypt trees.