International Nature and Forest Therapy Alliance (INFTA)
According to the World Health Organization, stress is the health epidemic of the 21st century and is responsible for many forms of chronic illnesses. In the 1980s, Japan recognized the physiological and psychological dangers of stress and depression and sought out a new, affordable and effective way to combat it. This was the beginning of "Shinrin-yoku", roughly translated as 'taking in the forest atmosphere' or 'forest immersion'. Across the last three decades this led to the development of the Public health approach of Forest Therapy.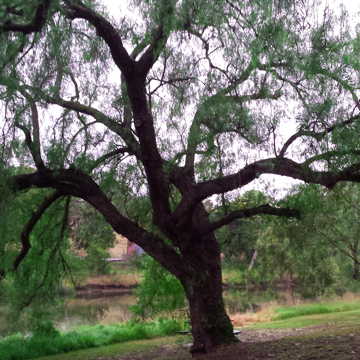 Forest Therapy
Forest Therapy is a research-based medical practice of immersion in forests with the aim of promoting mental and physical health whilst relaxing and enjoying the forest. Now recognized and widely practiced as a Public health initiative, Forest Therapy is gaining acknowledgement in the Australasian region as evidence-based natural medicine.
Balancing Life
Rapid urbanization in the Australasian region is leading to high levels of stress, depression and obesity. The region has some of the highest population numbers, increasing levels of pollution, long commuting and work hours and lack of green spaces. People have, therefore, been seeking ways of balancing the stress of life and illnesses due to unhealthy lifestyles.
INFTA
The International Nature and Forest Therapy Alliance (INFTA) seeks to establish Forest Therapy as scientifically-proven natural medicine by building networks and establishing partnerships with research, education and Public health bodies in the region. Through these networks, INFTA will access studies, contribute to research on and create awareness about Forest Therapy. INFTA's mission is to make Forest Therapy accessible to all for the health and well-being of people in Australia and the region.
Forest Therapy Guide Training
As the key player in formulating the International Core Curriculum on Forest Therapy (ICCFT) as part of an international network and collaboration, INFTA will accredit training organizations in the region. These accredited training organisations will assist INFTA to fulfill the estimated demand by training, among other, some 250+ task Certified Forest Therapy Guides over the next three years.