Forest Therapy Foundation Course
The easy way to learn about the Public health benefits of Forest Therapy
INFTA proudly introduces its new and innovative Forest Therapy Foundation Course.

This online Forest Therapy Foundation Course will help getting you started to learn about the science and practices of Forest Therapy for your personal health and well-being.


This easy-to-follow online course is designed for anyone who wishes to learn about Forest Therapy. Specially adapted for beginners, the INFTA Forest Therapy Foundation (FTF) does not require any formal previous prerequisite or knowledge. Even better, you can learn about the many benefits of Forest Therapy as an innovative and effective Public health practice at your very own pace. Wherever you are, whenever you have time. The FTF is designed for self-paced study.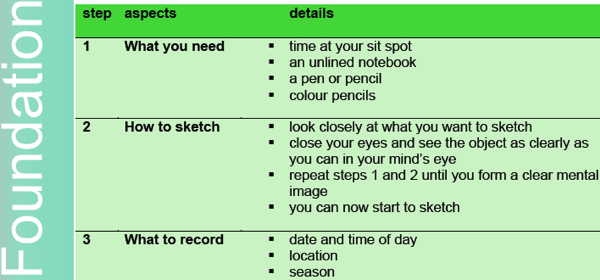 While there is a lot to learn, our curriculum and course designers have paid special emphasis to make this course enjoyable and very easy to follow. The comprehensive Study Guide forms the backbone of the FTF. It is colourful, well-written, rich in contents – yet easy to read. You will find plenty of important links, images and charts, too.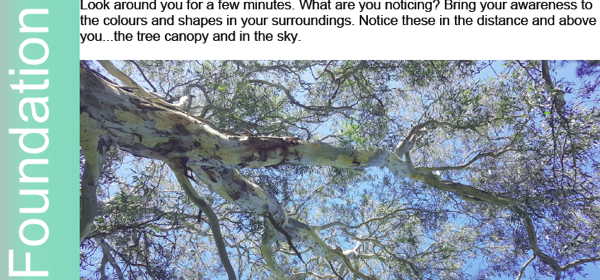 Better still, booking and paying for the FTF is not only easy and effortless, you are not even running a big financial risk. Consider this: included in the price is a A$ 500.- voucher! The voucher entitles you to get a rebate of A$ 500.- when you book the full-fledged, six-months INFTA-Certified Forest Therapy Guide Training.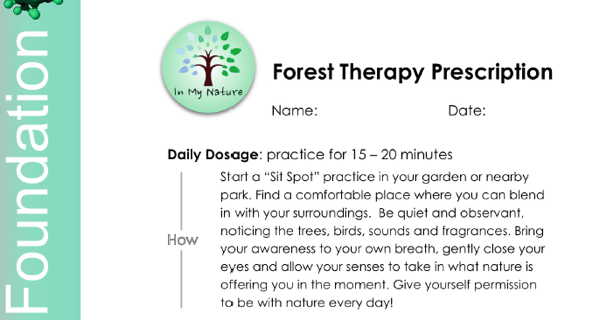 Based on the International Core Curriculum of Forest Therapy (evaluated and validated by 120+ experts from 20 countries) and backed by the latest research (see, for example, the International Handbook of Forest Therapy endorsed and supported by INFTA) you cannot find a more updated, trusted and comprehensive entry to learn about Forest Therapy.

You can apply for the INFTA Forest Therapy Foundation course material right now. Just complete the application form below. Due to the hardships of COVID-19 on many clients, INFTA offers this online training course for the specially reduced price of A$ 500.- only!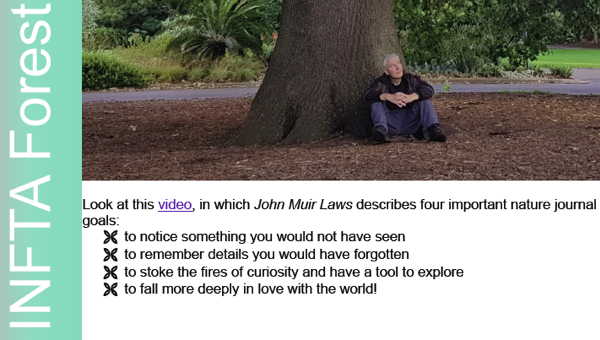 Please read our terms & conditions, disclaimer and privacy policy before you apply.
The INFTA Forest Therapy Foundation Course comprises the following deliverables:
comprehensive INFTA Forest Therapy Study Guide (in pdf-format; downloadable and printable); the Study Guide contains an introduction of what Forest Therapy is and how it is applied; it contains a range of helpful exercises and activities ideally suited for self-study and beginning your practice in Forest Therapy
selected list of downloadable research articles (in pdf-format)
course content covering about one month of studies (practical exercises and theoretical background of Forest Therapy)
access to selected videos and podcasts about Forest Therapy
brief online exam to test what you have learnt
mentor call during which you can discuss your learning experience and future pathways with INFTA's training in Forest Therapy (30 min; optional)
INFTA Forest Therapy Certificate of Completion (upon successful completion of the INFTA Forest Therapy Foundation Course)
voucher of AUD 500.00 for enrolment in the INFTA Forest Therapy Introduction or INFTA Forest Therapy Guide Training (valid for 12 months)
The fee for the INFTA Forest Therapy Foundation Course amounts to
AUD 500.00
(Australian dollars five-hundred).
When you complete and submit your application you will receive a confirmation email and an invoice. Once you have paid the fee, you will receive the login details to INFTA's server to download your study material.