FOREST THERAPY GUIDE PROFILE


On this page, the general profile, competencies and skills of an INFTA-Certified Forest Therapy Guide are outlined. Also, an overview of what Forest Therapy sessions comprise of is provided. This information will help you to better understand the profession and career opportunities of INFTA-Certified Forest Therapy Guides. Now, have a look at the key learning outcomes.
On successful completion of the six-months INFTA-Certified Forest Therapy Guide training, learners will be able to:
plan, manage and guide high-quality Forest Therapy sessions in accordance with international standards set and monitored by INFTA
recognise and integrate core skills and approaches required to conduct Forest Therapy sessions
understand the different ways in which humans experience and relate to natural environments
support all participants to become more nature-connected and develop environmental awareness
identify community groups, land managers, parks and other authorities to plan and operate safely on public and private land in accordance with all relevant legal requirements.
Greg Cassidy from Blackwood, Victoria/Australia, describes his pathway how he has become an INFTA-Certified and Accredited Forest Therapy Guide: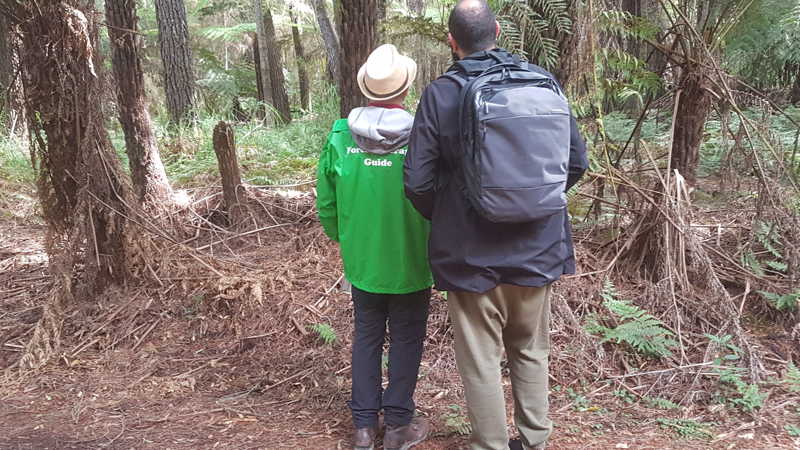 What does a Forest Therapy Guide do?
plans and conducts guided Public or private Forest Therapy sessions
supports individuals and groups to reconnect with nature
helps individuals and groups to de-stress and slow down
creates awareness about the research-based health benefits of Forest Therapy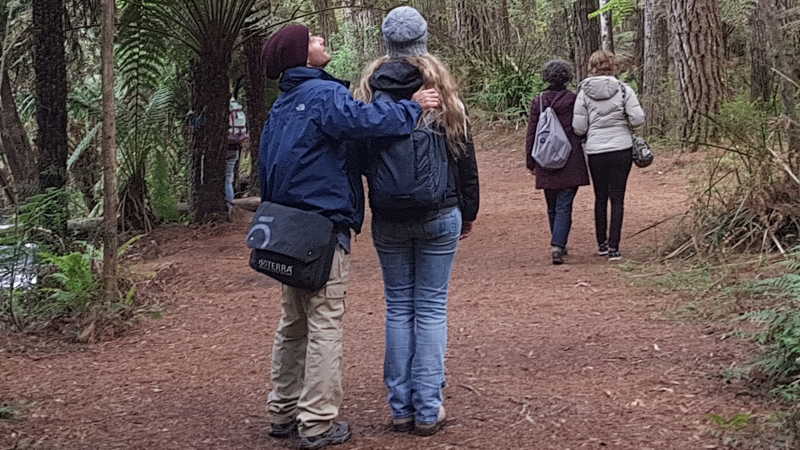 What does a Forest Therapy session comprise of?
two to three hours of guided nature-based activities
activities conducted in a forest, woodland, park or botanic garden
a variety of light physical, sensory and creative activities
individual, pair- or group based activities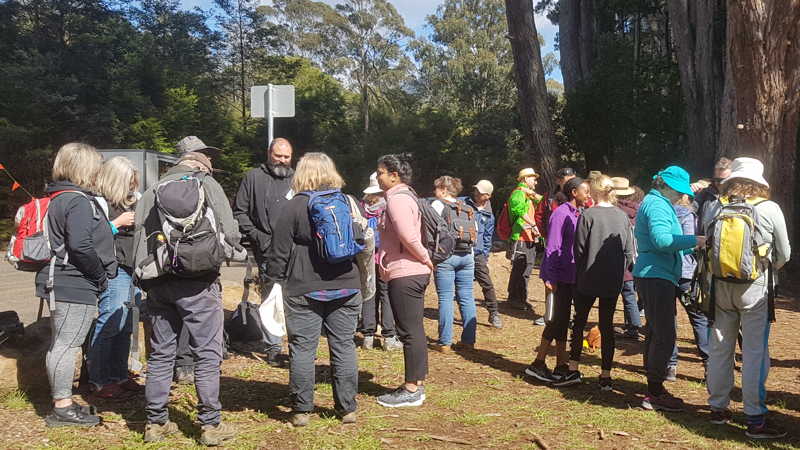 What types of Forest Therapy events are facilitated?
guided Public Forest Therapy walks (up to 20 people)
private Forest Therapy sessions
corporate well-being events
weekend retreats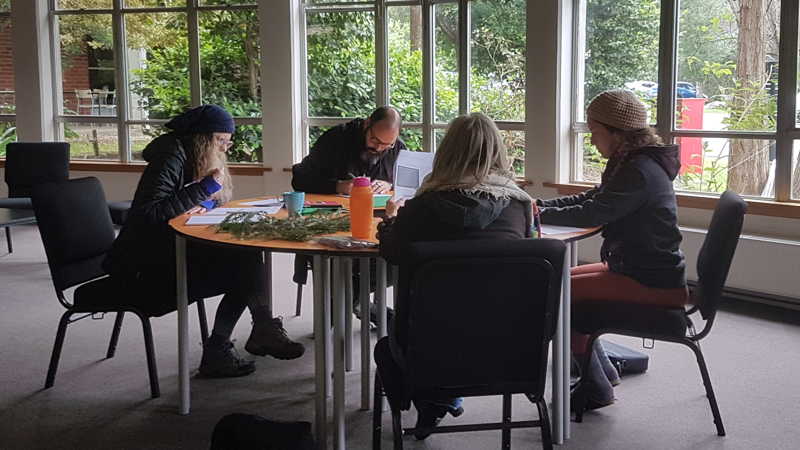 Which qualifications and qualities should a professional Forest Therapy Guide have?
be INFTA-Certified and Accredited
be nature-connected and environmentally conscious
possess good time-management skills and work in a structured, organized way
be team-oriented, reliable and dedicated
have common sense
be an effective communicator, friendly and welcoming
be able to guide and lead diverse groups of clients, irrespective of their age, gender, culture, ethnicity or religion
be physically and mentally fit
Which employment opportunities are there for Forest Therapy Guides?
INFTA and Accredited Training Providers
self-employed (setting up your own Forest Therapy practice)
counselling, coaching and allied health
local government and councils
educational institutions
tourism