INFTA, its Associate Members and affiliated organizations are involved in a number of activities which aim at promoting the benefits of Forest Therapy. INFTA organizes several events each year to showcase what Forest Therapy is and what it can do for the health of individuals, health providers and the Public in general. All activities help to raise awareness about Forest Therapy, being in nature and living healthily. Our activities help getting Forest Therapy recognized as an international, easy-to-use and commercially highly viable Public health practice.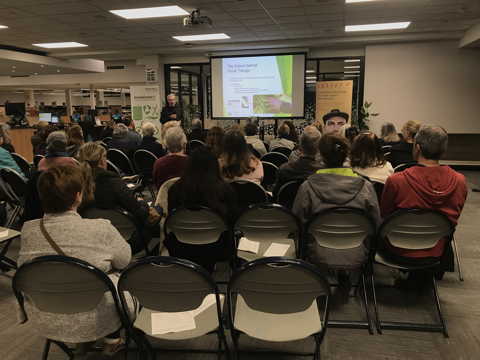 A Public workshop on Forest Therapy was held at the Altona Libary at Hobsons Bay, Victoria, on 15 August 2019. The event, presented by INFTA's Secretary and International Strategic Advisor, Dr. Dieter Kotte, was titled "The Science Behind Forest Therapy". Some 70 participants interested in the topics and eager to learn about the health benefits of Forest Therapy attended the workshop. INFTA thanked the Hobsons Bay Council and the staff of the Altona Library for its professional support and offering this opportunity to its community members.
A string of events has been organized jointly with Royal Botanic Gardens in Melbourne. If interested and if you wish to learn more about Forest Therapy, please book one of the following two-hour Forest Therapy walks conducted by INFTA-Certified Forest Therapy Guides and supervised by the INFTA-Accredited Training Provider In My Nature. Choose from the many different dates available and book right here.