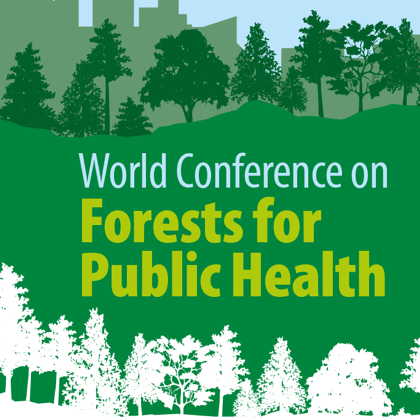 World Conference on "Forests for Public Health"
(May 2019)
Please take note of this interesting event in Athens, Greece, scheduled 8-11 May 2019. As the President of the Organizing Committee of the conference, Dr Christos Gallos, points out, human health and wellbeing are vital socio-political and Public health issues for today and for the future. They vitally define our lives. Forests, urban forests, and green spaces can have a significant influence on the health and wellbeing of many people. We might look at them as a kind of health insurance! Further information and registration info can be found here.
INFTA President visits Korea Forest Service (March 2018)
Susan V. Joachim, INFTA's President, has visited the Republic of South Korea for talks with Prof. Dr. Won Sop Shin, former Minister of the Korea Forest Service. Here, Professor Shin welcomes Mrs Joachim at the National Center for Forest Therapy at Yeongju. Intense meetings coupled with outstanding hospitality and generosity by the Korean hosts were complemented with refreshing and revitalizing Forest Therapy and Nature Therapy applications. INFTA and the Korea Forest Service are expected to collaborate in future on a wide range of important aspects in the area of Forest Therapy, Forest Medicine and Public Health.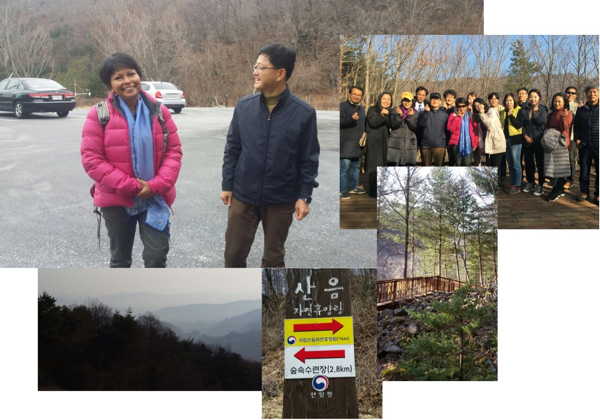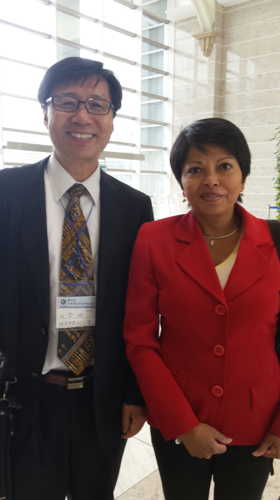 INFTA's President participates at INFOM Symposium (March 2018)
During her speech at the INFOM Symposium 2018 in Tokyo, Susan V. Joachim, INFTA's President, advocated for international standards and intensified networking in the area of Forest Medicine and Forest Therapy, particularly with regards to research, training and PR. Here, Prof. Dr. Qing Li, the President of INFOM and leading researcher in Forest Medicine welcomes Mrs Joachim cordially to the symposium. Professor Li and INFTA deliberated a number of concrete steps how to collaborate closely in future.