INFTA is privileged to count on the expertise of a number of revered and senior personalities on its Advisory Board. These eminent representatives of Public life, research, business and Public health in Australia and overseas assist INFTA in various ways to accomplish its mission and vision. INFTA is grateful to count and rely on the continued advice and support of its Advisory Board.
Emma Hodges
Emma Hodges is an experienced psychotherapist specialising in trauma therapy with infants, children and women impacted by family violence, war and displacement, trafficking and abuse. Emma's work in this area has gained her prominence presenting nationally and internationally on psychotherapeutic interventions for young children and mothers living in refuges or other temporary accommodation. In her current role at a domestic violence service, she is involved in leading the infant mental health program in the Children's program with a team of specialist Arts Therapists. Early life trauma is addressed using approaches that are largely sensory and relational, promoting affective regulation and healthy brain development. Emma also works in private practice.
Aside from her clinical work, Emma is a current doctoral candidate in Creative Arts Therapy at The MIECAT Institute and has been working as university lecturer in post-graduate counselling and psychotherapy degrees for the past five years. Emma is a member of the Leadership Committee of The Psychotherapy and Counselling Federation of Australia (PACFA). Prior, she held various leadership roles on executive committees within the counselling and psychotherapy profession in Victoria since 2011. She is an active contributor to the development of the profession with a strong belief in consumers having access to a wide range of evidence and practice-based approaches that suit their own preferences and needs.
Please see also: http://www.emmahodges.com.au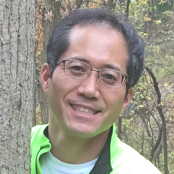 Prof Dr Namyun Kil
Namyun Kil is an Assistant Professor at the Department of Recreation Management and Therapeutic Recreation at the University of Wisconsin-La Crosse, WI, USA. He teaches various courses, including nature-based therapy, inclusive recreation program administration, medical language, and diagnostic groups in therapeutic recreation. His current research interests are in health and well-being benefits (e.g., forest and nature therapy, mindfulness, nature connectedness, place attachment) for diverse individuals with and without physical and mental disabilities/illness. Also, he is interested in measurement and evaluation in therapeutic recreation and GIS applications to health and well-being promotion. He has published peer-reviewed articles and made professional presentations (e.g., about nature and forest therapy) at international, national, and state level conferences.
Further to this, he is a Certified Therapeutic Recreation Specialist and will soon be a Certified Forest Therapy Guide. He is currently facilitating guided forest therapy walks to the Public with and without physical and mental disabilities.
Prof Dr Qing Li
Qing Li is a Senior Assistant Professor at the Nippon Medical School in Tokyo, Japan.
Qing Li is the world's foremost expert in forest medicine. He has been a Visiting Fellow at the Stanford University School of Medicine and is a Founding Member and Chairman of the Japanese Society for Forest Medicine, a leading member of the Task Force of Forests and Human Health and the Vice President and Secretary General of the International Society of Nature and Forest Medicine (INFOM).
An author of many fascinating articles and books, most notably 'Forest Medicine', Qing practices Forest Therapy actively and does not get tired of telling colleagues, media and the Public about its manifold benefits. INFTA is, indeed, very privileged to count on Qing and his outstanding work and expertise as an Advisory Board Member.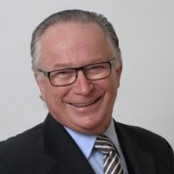 Dr Harry Marget
Harry Marget is a Principal Dentist and Director at the East Bentleigh Dental Care and known and respected for his outstanding dental expertise across Victoria and Australia. His dental and medical journey began in 1972. Since then he has done Clinical Hypnosis, Chiropractic, Myotherapy, Orthodontics and Implant Surgery. His real passion is pain control and orthodontics.
Dr Marget graduated from Adelaide University and has worked all over Australia. Harry always has Public health on his mind when he states his professional motto:
"My whole life has been a journey towards advancing oral health".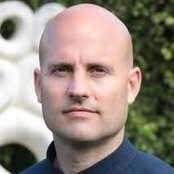 John Munro
John Munro is the founder and head instructor of Long White Cloud Qigong in New Zealand. He has been responsible for the syllabus development and preparation of training support materials, home study courses and workshop content.
John began his Qigong training in the year 2000 when he studied for diplomas in Qigong and Traditional Chinese Medicine. Since then he has been active in clinical work, teaching and ongoing research, nationally and internationally.
John has acquired a range of qualifications:
Diploma in Chi Kung (Qigong)
Diploma in Traditional Chinese Medicine
Certificate in Remedial Massage
Certificate in Chinese Reflexology
Certificate in Personal Training
Certified NLP Practitioner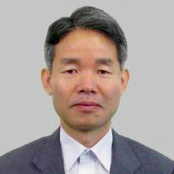 Prof Dr Byeongsang Oh
Dr Byeongsang Oh is a Clinical Associate Professor at Sydney Medical School, University of Sydney, a Research Fellow at Dana-Farber Cancer Institute, Harvard Medical School and an Adjunct Professor at University Technology Sydney.
Dr Oh is involved in the development of integrative oncology clinical medicine bridging the gap between Western medicine and complementary medicine with interest in cancer survivor-ship at Sydney Medical School and Northern Sydney Cancer Centre, Royal North Shore Hospital. Dr Oh has conducted numerous TCM clinical trials and is well-published in the area of oncology and Forest Therapy. He has practised acupuncture and other complementary medicine for over 15 years, specialising in cancer care.
Dr. Oh is a member of the American Society of Clinical Oncology (ASCO) & Society for Integrative Oncology (SIO), the Australian Acupuncture and Chinese Medicine Association (AACMA), Australian Health Practitioner Regulation Agency (AHPRA) and is registered as a Chinese medicine practitioner with the Chinese Medicine Board of Australia (CMBA). He is currently training several experienced practitioners in this field who may also treat patients.​ Dr. Oh has a personal interest and passion in Forest Therapy and Qigong and INFTA is very privileged to draw on his advice.